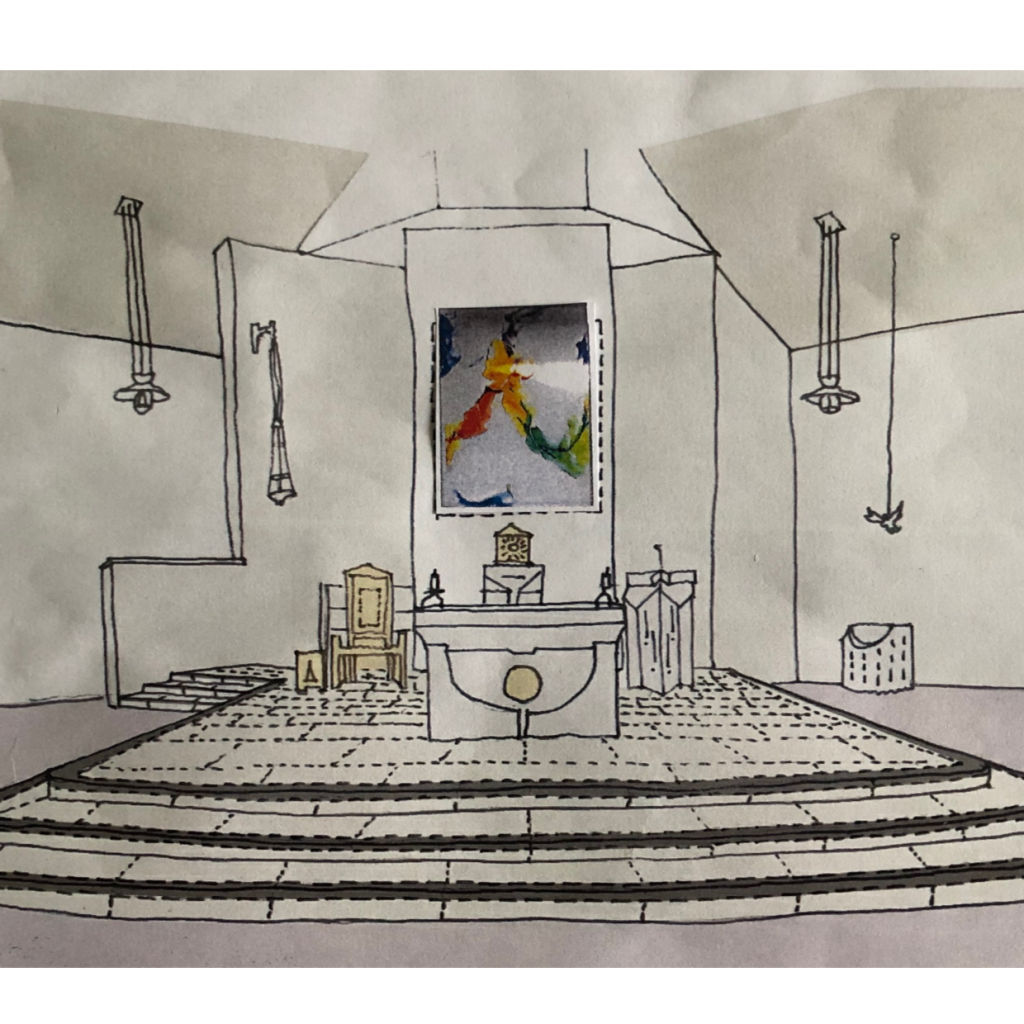 Renovation Work to the inside of our Church
Dear Parishioners
Since before the departure of Fr Conor and the welcomed arrival of Fr Sean we have had plans to renovate and decorate the interior of our Parish Church, particularly around the sanctuary area of the Altar, Ambo, Chair and Tabernacle.
These plans have been in the pipeline for a very long number of months.  The Covid-19 Pandemic has brought its own difficulties to many people's plans and with parish scheduling and planning. The Parish Finance Committee had considered the project in 2019, permission for the expenditure has been long approved by the Diocese and the Parish Pastoral Council have been made aware of the plans.  We had already committed financially to the project in late 2019.
As a Parish we now have an opportunity to start this work whilst ensuring no disruption to the parish wedding schedule and whilst the Church remains closed over the present Covid-19 restrictions.  To that end work is scheduled to begin on Monday 1st March 2021.  However the draft schedule estimates the completion of the project after Easter around the 23rd April 2021, so the church will remain closed until after this date.  This timetable will ensure that couples who have their weddings arranged and in many cases rearranged will not be impacted upon by the work.
Mass and prayer will now be broadcast via the internet, not from the Parish Church, but from the Oratory in the Parochial House.  This will be accessed as present on the parish website and churchmedia.tv but by clicking on to the Oratory button below the screen.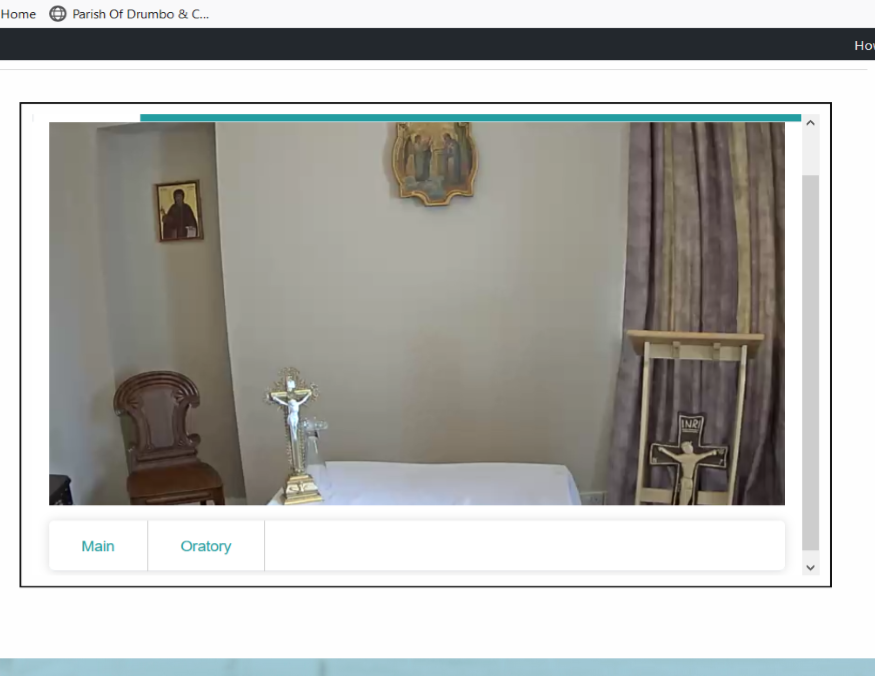 Please see below 3 images:
The Existing Sanctuary
The Sketch of the New Sanctuary Design
The Photoshoot image of the New Sanctuary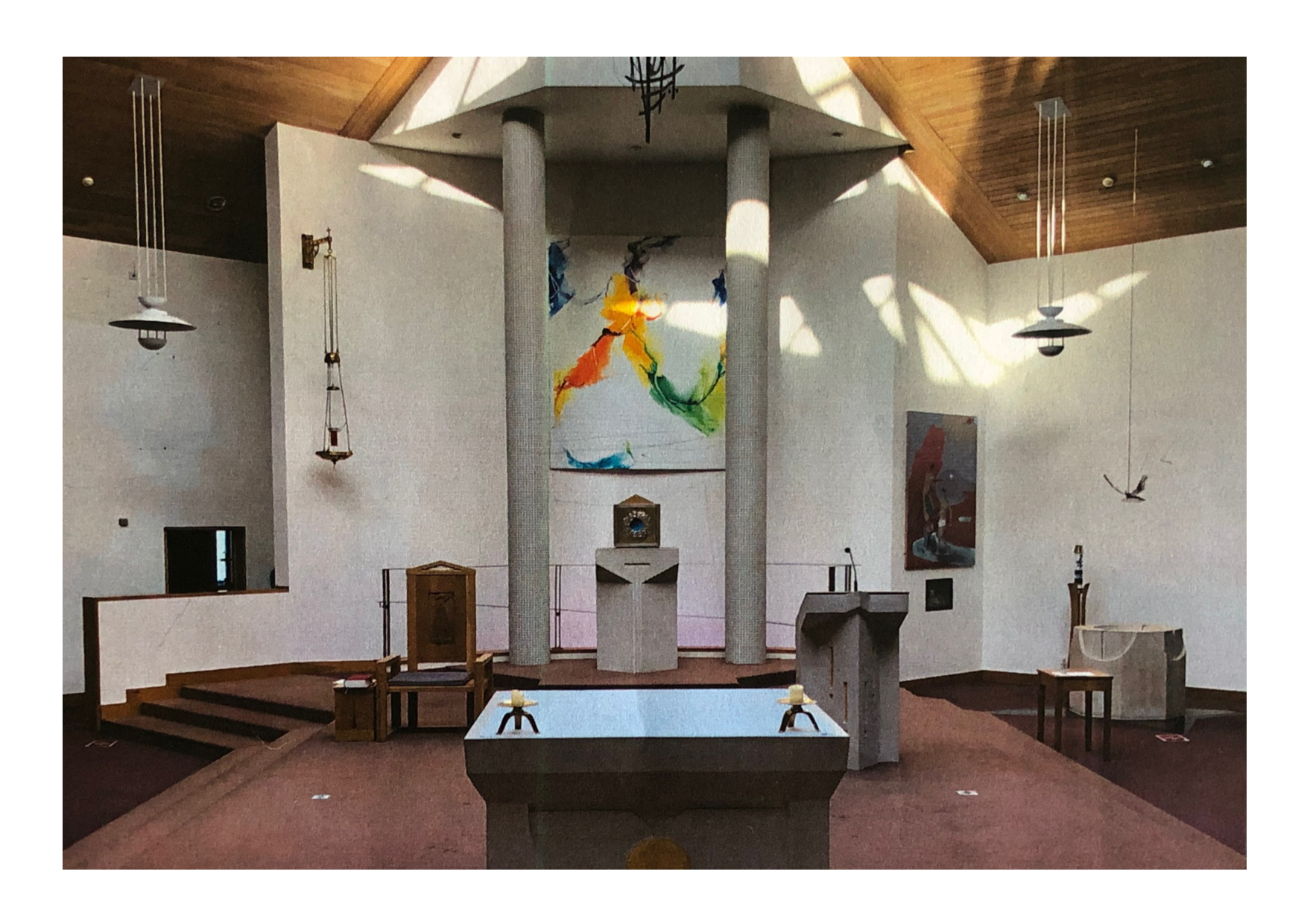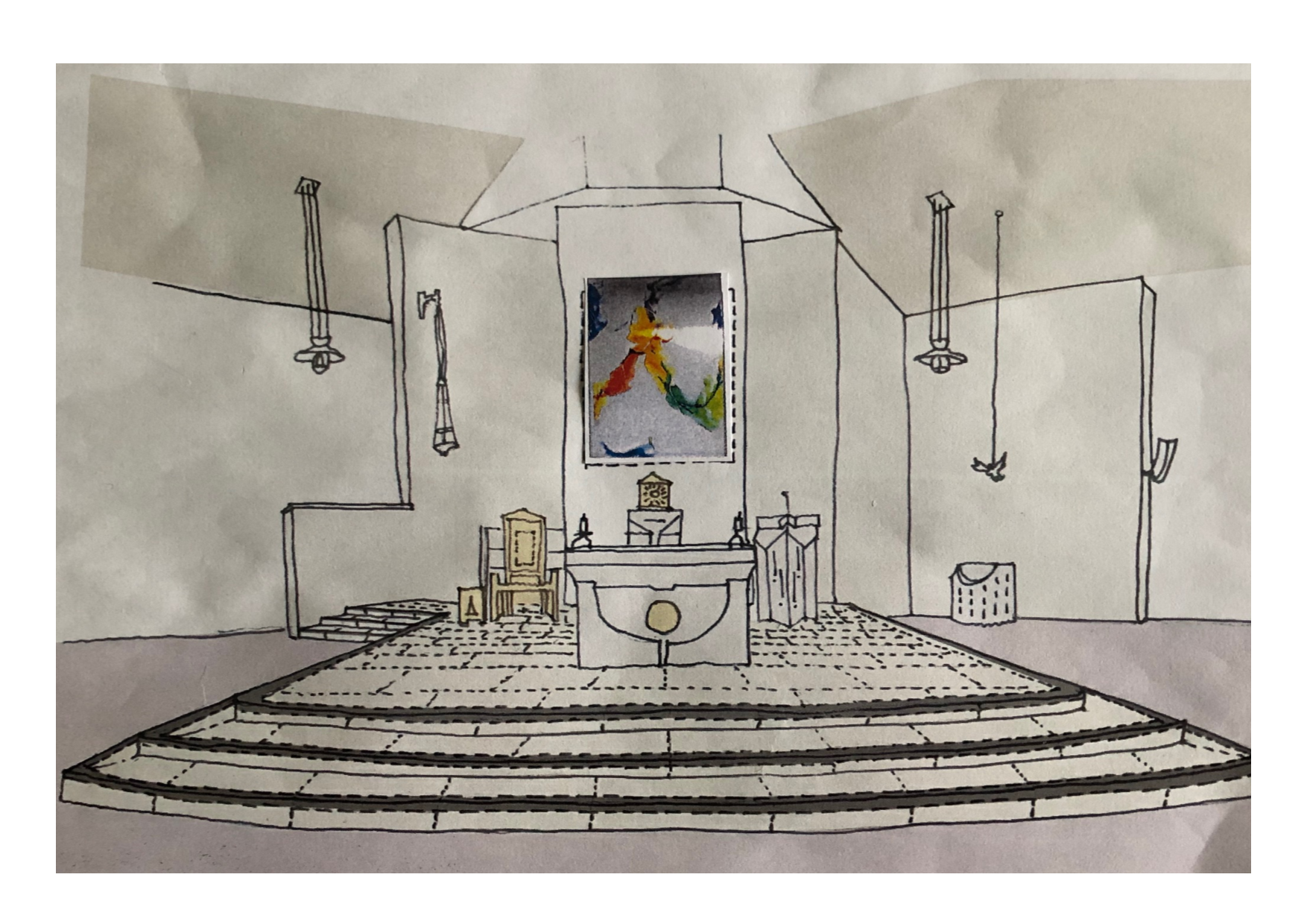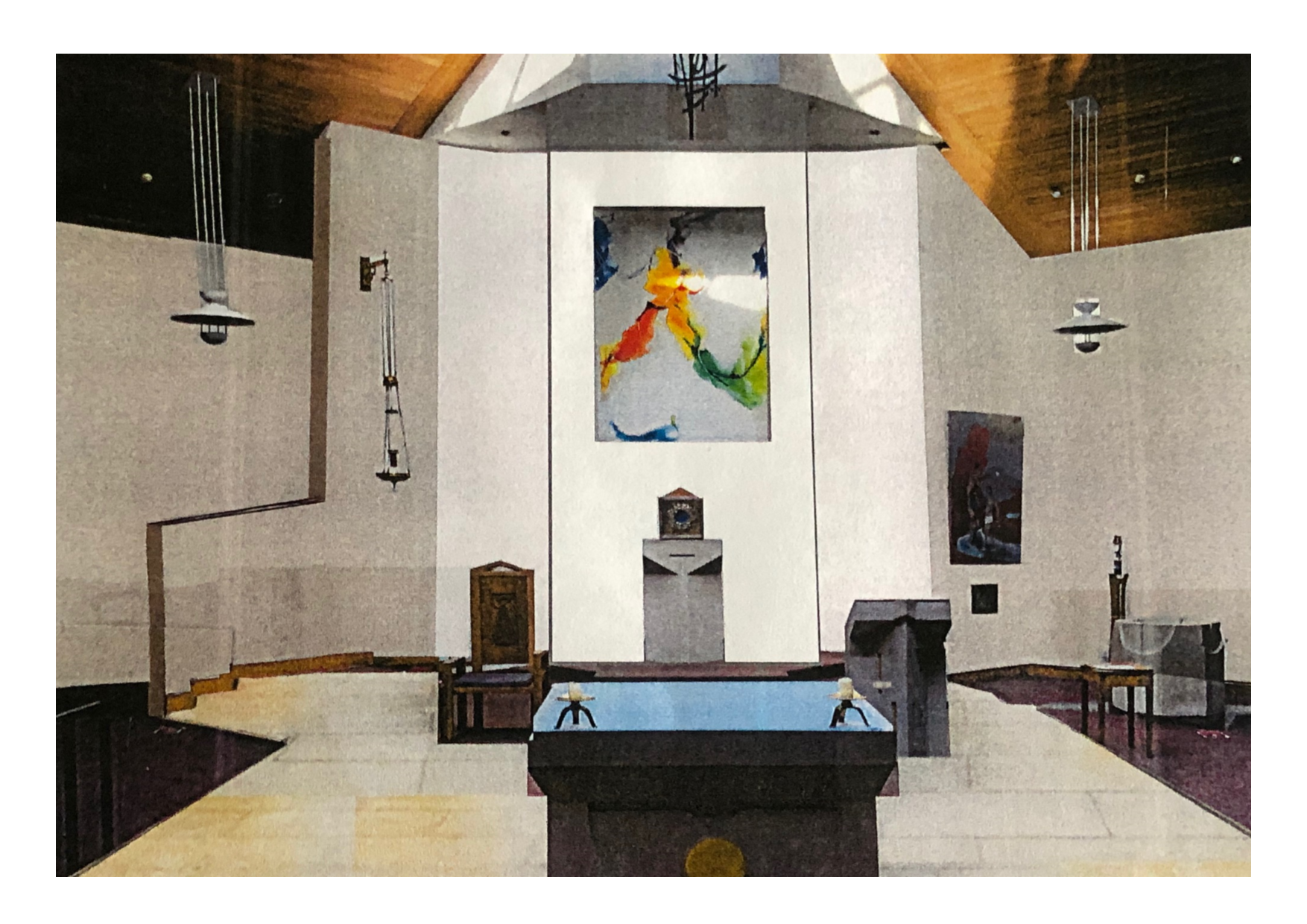 A new wall will be erected around the existing pillars on either side of the Tabernacle and the Painting, by Fr Kim, will be brought forward to enhance its visibility from all parts of the Church.  New lighting will be installed to ensure liturgical colour wash on the new back wall and around the Altar table.  The carpeted sanctuary floor and steps will be replaced in various sized thickened limestone porcelain stoneware to highlight the sanctuary.  The repositioning of the Organ speaker system will be now hidden behind the new wall and painting.  A new colour palate will seek to bring greater symmetry to the back walls of the sanctuary complimenting the new lighter stone flooring.