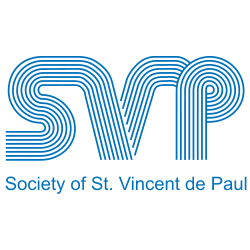 SVP Christmas Appeal
Preparations are well under way for the annual SVP Christmas appeal. Traditionally, the Society would have been happy to receive donations of toys or food hampers for distribution to needy families but the risks associated with the ongoing pandemic have meant that, like last year, we will again be asking donors to support us through cash donations. This will allow us to provide vouchers to families and, in this way, they will be able to make their own decisions in relation to the purchase of food and toys for Christmas.
In addition to our weekly red box collections, we have a dedicated online fundraiser, which may be accessed via https://www.svp.ie/immaculateheartofmarycarryduff (available now) and a dedicated telephone line, which will be open 24/7, from 22 November-23 December. That number is 028 90750161
Another way in which people can support SVP is by donating items of clothing to Vincent's shop on the Ormeau Road. Stocks can become depleted and the shop is always happy to receive donations, so if you have clothes which are in good condition and which you no longer wear, you may wish to consider dropping them off at the shop, located at 138 Ormeau Road.
Carryduff SVP Conference would like to thank you for your ongoing support.