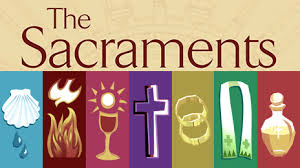 First Holy Communion & Confirmation Registration
First Holy Communion & Confirmation Registration
We no longer presume that parents wish their child to make the sacrament of First Confession, First Holy Communion & Confirmation.
Parents must therefore enrol their children for this sacrament, whether in a Catholic /Non Catholic Primary School.
If you could not attend the enrolment night please speak to Fr Michael or Fr Sean after Mass over the next few weekends.
Closing dates for enrolment of Sacraments will be 15th December.